(January 16, 2023)
A delegation from the Belgian Parliament, headed by Honorable Ms. Allessia Claes, visited Women's Parliamentary Caucus Office. The delegation was briefed by Secretary WPC Dr. Shahida Rehmnai and other members of the Caucus regarding their efforts and accomplishments in addressing issues pertain to women.
The WPC team briefed the delegation about the steps taken by Caucus to empower women through legislation and its execution in order to ensure that the country's existing laws are implemented aptly for the benefit of more than half of its population.
In her remarks, Ms Allessia appreciated the veteran and directional efforts carried by the Caucus in the realm of women empowerment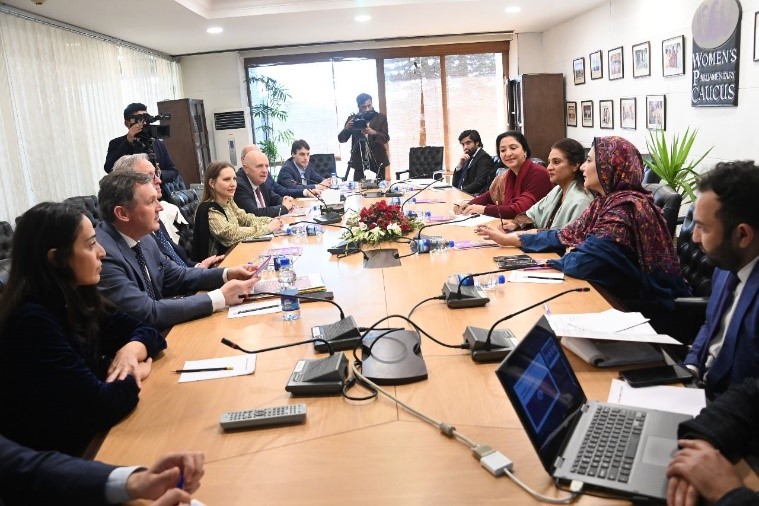 .