Women's Parliamentary Caucus (WPC) members visited Bagh and Dhirkot, Azad Kashmir, on 13th and 14th July 2021. Parliamentarians were received by IT sector youth and local media in Dhirkot on day 1 where they were given a warm welcome ahead of their 2-day visit.
Members of the Caucus interacted with team leads of MTBC #IT company and encouraged them to further improve their working skills although they are based in a remote area. The local media interviewed the members on the significance of #KashmirMartyrsDay, the honorable members remembered the efforts of 21 Muslims who were martyred in 1931 in Kashmir.
The members visited a site with 500 years old tree, Mother Tree, and emphasized that the preservation of Wildlife and Forest should be prioritized in #AzadKashmir. Further appreciation was given to the #Women #Police Department of #AJK Police.
On day 2 the members arrived at MTBC, an IT healthcare company, in Bagh Azad Kashmir. A warm welcome was given by Board members and Team directors of the company. The members were briefed by the MTBC team about the project. The members applauded the fact that over more than 200 young #Kashmir #women are being employed in their own city with training facilities and future counseling. During their site visit, members interacted with youth and asked questions related to their experiences in the professional field after completion of their studies.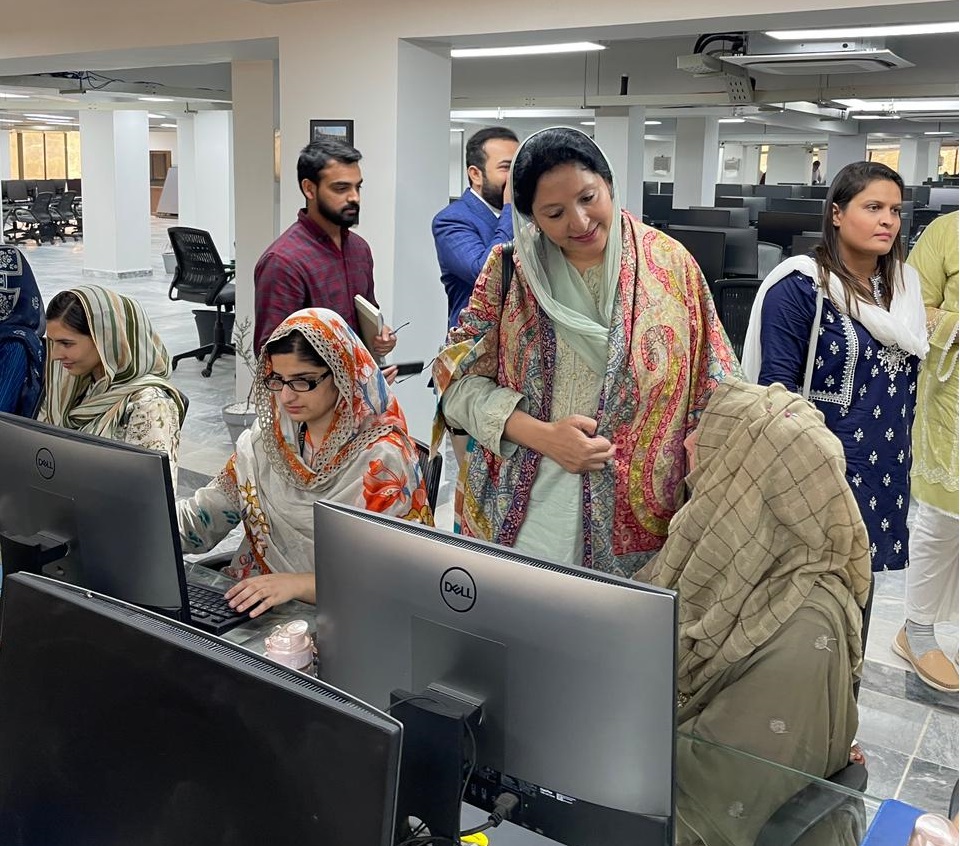 The members concluded their MTBC visit by writing visitors' notes and giving a media talk where they appreciated the opportunities given to Kashmiri Women and the work done by MTBC on Women #empowerment.
The trip ended with a school visit by members in the city of #Bagh, Azad Kashmir.